Date : 19 February 2015, 19 February 2015 Time : 7:30 AM to 9:00 AM (AWST) State : Western Australia
Venue : The Sunday Times Building
Join us for this breakfast event in Perth
Learning Seat recently commissioned an inaugural client survey to establish a benchmark that measures future trends in organisational learning and development. We received 300 completed surveys, 70% of which came from respondents in the HR or L&D function.
The survey results cover topics such as training areas, delivery and strategy, digital learning, reporting, success and return on investment, budget and accredited training in the online space.
Discover the survey results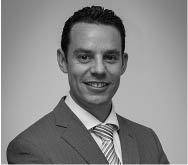 Gavin Altus, General Manager at Learning Seat will present the results of this survey.
Gavin has been working in the area of compliance, professional development and digital education for more than a decade. He has been involved with digital education solutions for hundreds of organisations across all sectors, within Australia and New Zealand.
This is a FREE event. Please RSVP by the 16th of February 2015 if you would like to attend. RSVPs are essential due to the limited availability of seats. Light breakfast is included.
Getting there
Parking: Plenty of paid meter parking out the front and on surrounding streets.
Public transport: Easy 5 minute walk from the Perth Central Railway Station.